As a SharePoint adept, I don't really consider the SAP Enterprise Portal as competition. Let's face it, the typical UI is horrible, and it lacks many of the capabilities the SharePoint platform brings. But moreover, the impression [within the market] is that SAP has stopped with actual new major developments in this product (Web2.0, content management, social media). SAP is putting it's intellectual resources and budget mainly on the business capabilities, and less on fancy user interaction. Fair enough, as it leaves room for integration and interoperability via foreign UIs, as SharePoint.
Contradicting the above, it's knownable that at SAPPHIRE some new additions for SAP NetWeaver Portal were announced. Most notable the concept of 'Enterprise Workspaces'. Read and see more of this in
SAP NetWeaver Portal – SAPPHIRE NOW Summary
.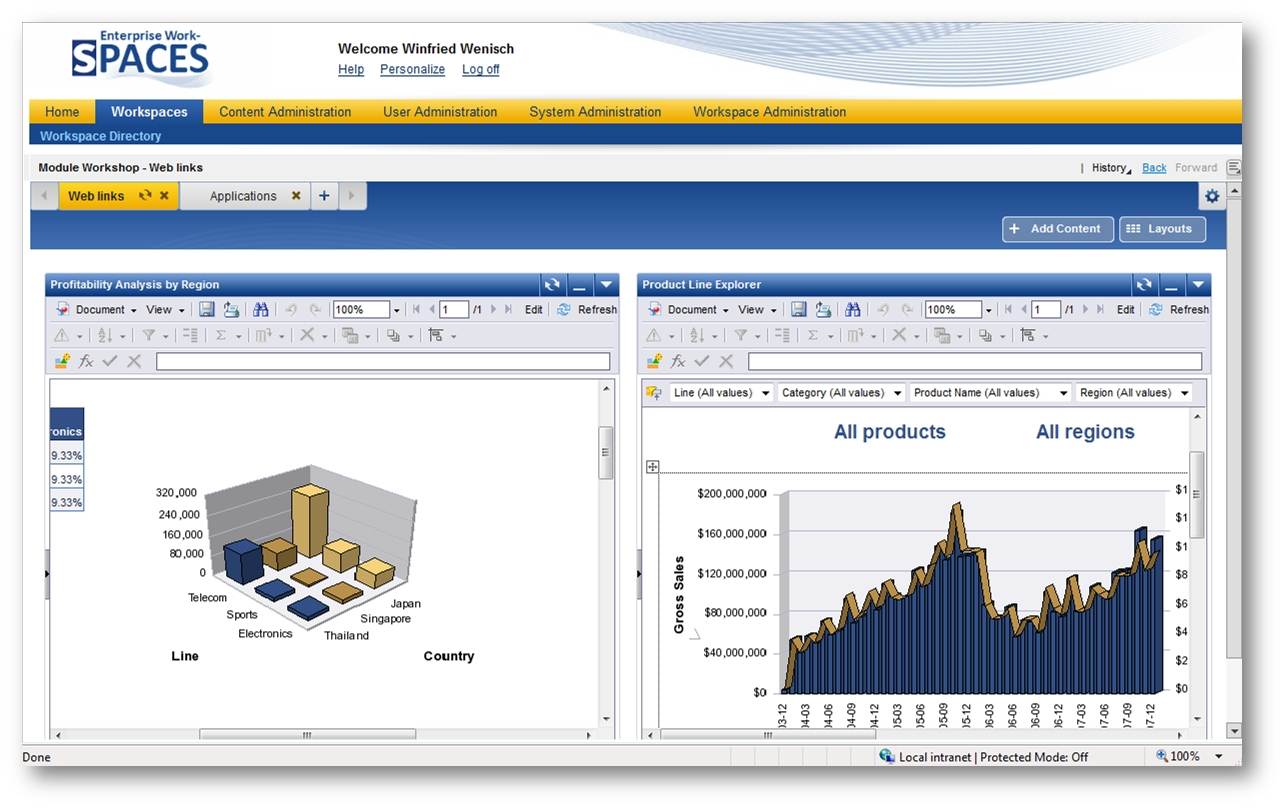 Well, the UI impressions and the self-service concepts are rather impressive and promising. I do hold on to my opinion that SharePoint is a better overall portal platform. But it looks as if SAP could be making a new step forward in its own portal product.